Education Ireland
Education in Ireland is the national brand under the authority of the Minister for Education and Skills and is responsible for the promotion of Irish Higher Education Institutions overseas.
Embassy of Ireland Student Visa Information booth
This booth provides information from the Embassy of Ireland on the Student Visa requirements if choosing to study in Ireland.
Athlone Institute of Technology
Celebrating our 50th Anniversity this year, AIT has been ranked Institute of Technology of the year 2020. The institute is home to 6,000 students undertaking a broad range of programmes in the domains of business, hospitality, engineering, informatics, science, health, social science and design. More than 11% of the full-time student population come from overseas, reflecting the globalised nature of its campus.
Cork Institute of Technology
CIT is Ireland's largest Institute of Technology, becoming Munster Technological University (January 2021). CIT's undergraduate and postgraduate offerings include courses in Business, Computer Science, Engineering, Science, Music, Art, Media and Humanities. We are a student-centred institute with state-of-the-art facilities. We hold an enviable record of providing students with excellent employment opportunities and a firm basis for future career development.
Griffith College
Griffith College is Ireland's largest independent third level institution with locations in Dublin, Cork and Limerick. The College has gained an enviable, award winning reputation for providing students with first-class lectures and excellent study material.
Institute of Technology Sligo
Formed in 1970 IT Sligo is one of Ireland's leading post-secondary institutions. Ranked in the top 5 Irish universities by U-Multirank in 2020, IT Sligo is home to 6,000 students across its Faculties of Business & Social Sciences, Engineering & Design and Science.


Institute of Technology Tralee/Munster Technological University (Kerry Campus)
Located in Tralee County Kerry in the popular & beautiful south west of Ireland, the Institute Of Technology Tralee / Munster Technological University (Kerry Campus) is a 50 year old public University level Institute offering a range of programmes in Business, Software Development/Computing, Early Childhood Education, Sports performance, Engineering (Mechanical, Agricultural, Civil), Pharmaceutical Science, Wildlife Biology, Veterinary Bioscience. IT Tralee will join with Cork IT to become the Munster Technological University on Jan 1st 2021.
Limerick Institute of Technology
Limerick Institute of Technology, twice named 'Sunday Times University Guide' Institute of the Year, is home to over 6,500 students across five vibrant campuses in Limerick city, Thurles, Clonmel, and Ennis. LIT graduates are highly employable, not only do they graduate from LIT with a degree relevant to their field of study but thanks to the institute's practical approach to learning, they also possess the necessary skills and experience that employers look for.
Mary Immaculate College
Mary Immaculate College (MIC) is Ireland's leading College of Education and Liberal Arts and home to a growing and diverse community of just under 5,000 students from all over the world. MIC offers an affordable, internationally recognised and high quality education in undergraduate and postgraduate programmes. Contact us today-say hello to Ireland, hello to MIC, hello to your future!
National College of Ireland
Don't you want to discover a life changing experience? Aren't you thinking of safe, welcoming, diverse and affordable? NCI is best placed to make your dreams come true.


National University of Ireland, Galway
NUI Galway has been inspiring minds since 1845 as a research-led university. Ranked in the top 1% of Universities Worldwide by QS, we have 70 undergraduate programmes and 170 postgraduate programmes. Home to almost 4,000 International Students, from 110 different countries, making us the most international university in Ireland. We are one of the oldest and largest universities in Ireland.
Technological University Dublin
Technological University Dublin (TU Dublin) is Ireland's first Technological University; where the arts, business, sciences, engineering and technology converge. With 28,500 students from 138 different countries and 3,500 staff across three campuses in Irelands capital, Dublin. A new city campus is being developed on a spectacular 73-acre site in central Dublin. This is the largest higher education development project in Europe.
University College Cork
UCC is a comprehensive, research-led university and is a constiuent member of the National University of Ireland (NUI) network. Founded in 1845, it consists of four faculties, or Colleges, which offer a world-class education in medicine & health, the sciences, humanities, business and law.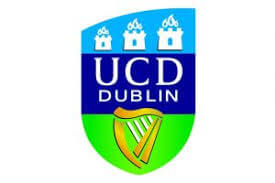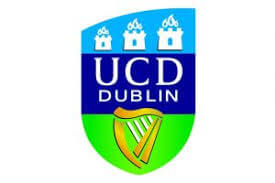 University College Dublin
UCD is one of Europe's leading research-intensive universities; an environment where undergraduate education, masters and PhD training, research, innovation and community engagement form a dynamic spectrum of activity. UCD is also Ireland's most globally engaged university with over 30,000 students from over 139 countries
University of Limerick
The University of Limerick (UL) is renowned for its graduate employability, dedication to the student experience, industry-relevant programmes, award-winning research, stunning campus and UL's deep commitment to community engagement. With close to 17,000 students, including 3,000 international students, UL is a young and enterprising university with a proud record of innovation in education and scholarship.